Call for Founders
Together with you we want to rethink how people live, move and work in the future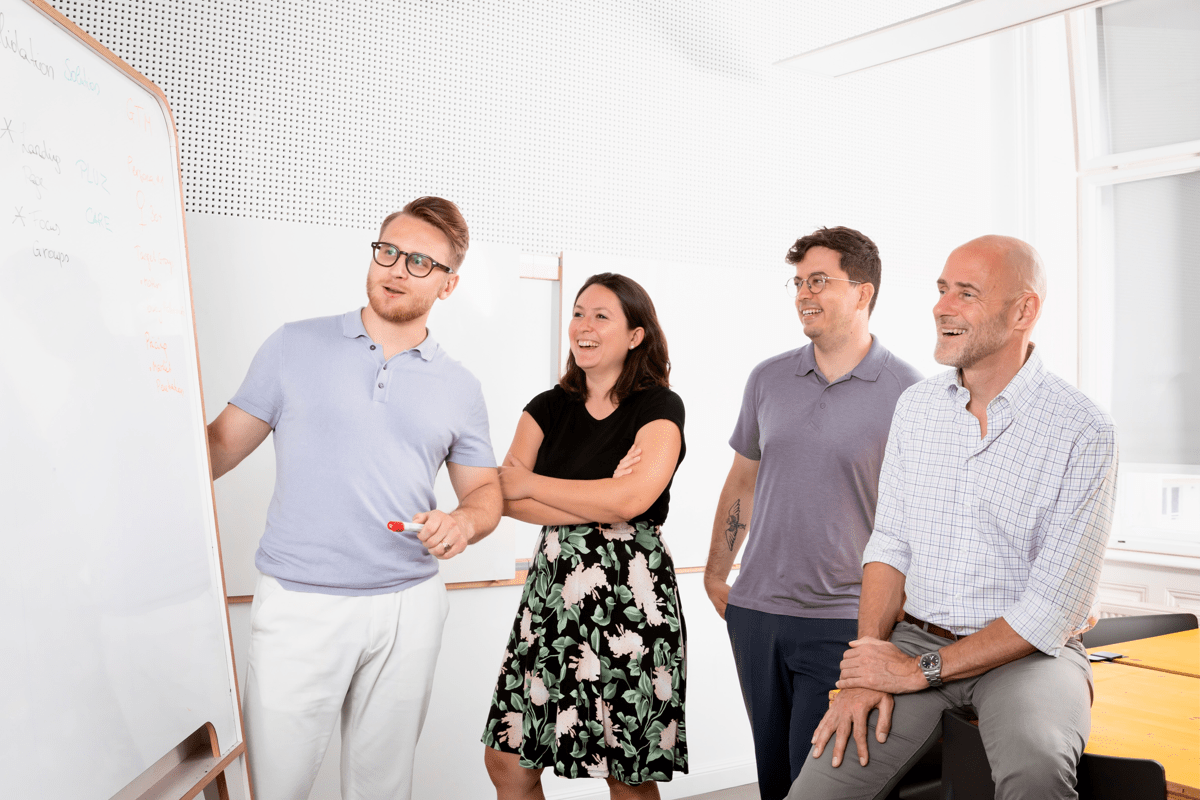 Overcome the biggest challenges a founder faces in the beginning
We provide you with a business idea, a cofounder, capital, and the ongoing support you need to build the next big thing!
Build with us
Following you will find some ideas, in the B2B software space, that we are currently looking into. They are usually still very rough and need some founders to take a closer look into it to validate it further.
We're looking for outstanding entrepreneurs to join us and turn these ideas into ventures.
If you are interested to find out more about them, reach out to us via career@trive.studio
Our Ideas
#BetterLessMeetings

Nearly every company complains about too many and unproductive meetings. We believe that tech solutions can play a vital part in changing this. By making meeting time and meeting quality visible on a company, teams and personal level the respective meeting quality can be drastically improved. Supported with a seamlessly integrated AI tool, organisers can be helped to better prepare, moderate and enhance their on- and offline, as well as hybrid meetings.

#KeyOpinionLeaders

The livelihoods of many key opinion leaders (KOL) depend on their social media channels. Losing access to their audience equals bankruptcy. Only a few KOLs have managed to transfer their social media audience to their own platforms.

We want to make it easy for KOLs to own their audience and make a living by enabling them to promote products they truly recommend. With an easy-to-set-up curated store for affiliate products, creators can become independent of the big social media platforms, curate content for their audience, and earn a living without having to go through any of the hassles of launching their own product line.

#CompanyCulture

Onboarding isn't just a way to make your employees productive faster. It is one of the first essential steps in the employee journey that defines a great company culture and drives employee engagement.

We feel that many companies struggle with setting up engaging onboarding journeys and we believe that we can help with a tool that benefits all parties involved (the new joiner, the manager, and HR).
Let's chat
Let's jump on a call to talk about what you are looking for, how you could help our ventures.
Get matched
Get matched with a venture and co-founder that has complementary skills but shares your values and vision.
Get Pre-Seed Funding
Receive the capital you need to launch your business directly from trive studio.
Start building
Don't worry about Marketing, HR, Legal, etc.
The trive studio core team makes sure you can focus on what's most important for your business right now.
We're here to support you
Our in-house recruiting experts give you guidance on how to attract top engineering talent to your team.

We provide feedback on your product roadmap and MVP to ensure you maximize value for your customers and don't waste valuable engineering time.

Our in-house engineering leaders help accelerate the critical technology decisions made during the early days of your company

We'll help you find your strategy.

We provide guidance on how to raise capital and introduce you to investors who can take your company to the next level.

Our executive team has built several successful startups before and is here to help you navigate common challenges founders experience.

You can find support and exchange ideas with trive's community of founders.

Our in-house HR experts can help your team develop growth-oriented policies that will foster equitable and engaged workplaces.

Our partnerships with leading legal and financial service providers reduce administrative headaches.
Meet our founders
trive studio gives us direct feedback and continually provides us with the right connections within the industry that set us further in achieving our goals. They were an invaluable resource when starting our company.

Julia Trummer

Co-Founder of Emma Wanderer