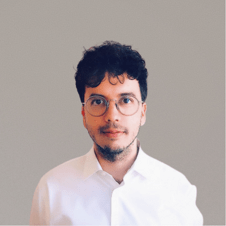 Misael Lopez
Marketing Lead
With more than 12 years of experience marketing digital products and services, Misael brings expertise in product marketing, digital advertising and overall marketing strategy.
He developed his primary skills during his time in the gaming industry where he worked for over 5 years, leading marketing teams in charge of 7-8 digit monthly revenue streams.
It was during this time that he also got the chance to work with product teams, optimizing and adapting product offerings to several international markets.
Moreover, he and his team also managed to generate YoY growth of 200%+ during his time at Freeletics leading to a successful series A investment round.
Having spent significant time working with Austrian startups since 2019, Misael exited a local start up (Delinski) as part of an M&A by TripAdvisor, as well as helping the Viennese scaleup, Storebox, further grow and hit their objectives.
Misael has a keen interest in all data-related topics, as well as discovering valuable actionable insights. He spends his time learning about sustainable businesses, customer experience, data science and technology, as well as working with founders to understand their growth potential.