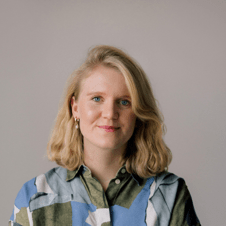 Lena Hödl
Venture Architect
Before joining trive studio, Lena has been in the startup and investment ecosystem for more than 5 years. To be specific, her background lies in Startup Operations & Financing, she has been Project Manager at Austrian Angel Investors Association (AAIA) and did Business Development for Ruffboards. 

She was former Managing Director and Head of Accelerator at Female Founders. With this she built one of the top 8 European accelerators for diverse founding teams from scratch. 
39 alumni from 14 countries
> € 10 Mio fundraising
> 200 employees in portfolio

Lena was selected as Global Shaper by the World Economic Forum and as National Expert Austria for the World Summit Awards for Impact Innovation.